Former prosecutor Aidan Wolf now runs a small legal aid office. Desperate to find his son—missing for five years—he's hired his third private investigator to locate his ex-wife and the boy, who've vanished in South America.
Defense lawyer Jenna Jacobs rarely loses a case, but she lost Aidan Wolf. Despite all her efforts, she has been unable to undo a thoughtless act that ended their budding romance.
District Attorney Wilson Howell, wife Becca, and their two teenagers live in what he considers near-perfect bliss. But when Howell's children disappear after all three attorneys receive a series of threatening e-mails, Becca accuses him of marital indiscretions and putting her precious children in harm's way. Overnight, his idyllic marriage disintegrates into a battlefield of blame.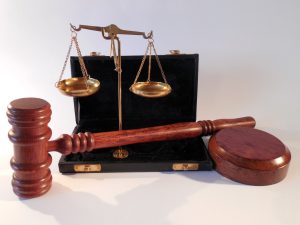 Attorneys Aidan Wolf, Jenna Jacobs, and Wilson Howell practice law in a small Colorado town tucked up against the Rocky Mountain's front range. Although the three seldom work on the same cases, one such case turns their lives upside down and brings to a head all their collective challenges. This story of love, loss, and the law calls into play many aspects of the human condition. Relationships grow closer, and relationships fall apart. Substance abuse and childhood trauma shape adult lives and reach out to hurt others. Family ties are stretched to the limit. Realistic, three-dimensional characters step up from the pages to invite the reader into journeys so true-to-life they could be our next door neighbors—or perhaps even us. The surprise ending will grip readers' hearts as it sends several players in this family drama in directions they never imagined. This is a must-read for lovers of family and believers in the redeeming qualities of loyalty, forgiveness, and love.
EXCERPT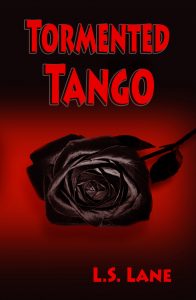 The two-four beat of the tango reverberated through the dimly lit room. A lone man at the near end of the bar turned to watch the dancers wander off the floor. One couple remained.
     Her deep red lipstick and dark hair complemented her Latin look. The fitted red dress slit up one thigh completed the image of a woman in her element. Her casually clad partner swayed slightly as she glided toward him.
     The black rose dropped from her hand as she slid her leg around his. She reached up and caressed his neck. His arm eased around her waist, and his fingers splayed across her upper back. He led her through the provocative twists and turns of the Argentinian dance like a gigolo well versed in its innuendos. They moved in perfect unison from one end of the floor to the other.      When the music wound down, she threw her head back and again assumed the opening pose. The audience broke into wild applause. Stepping away from her partner, she bowed. The man wobbled and crumpled to the floor. Bystanders rushed to his side while the frowning woman watched. As soon as they helped him to his feet, she shooed them away, wrapped her arm around his midsection, and guided him toward the exit.
     A rock song blasted from the speaker system, and the dancers returned to the floor. The lone man picked up the discarded rose and laid it on the bar.
     He shook his head. Sexy chick. Lousy drunk.
     Turning back to his lemon-lime soda, he drained the glass, tossed a tip down beside the rose, and walked out.
JENNA JACOBS and AIDAN WOLF:

     Aidan Wolf picked up the phone on the third ring. "This had better be good," he growled.
     "My, aren't we bright and cheerful this morning?"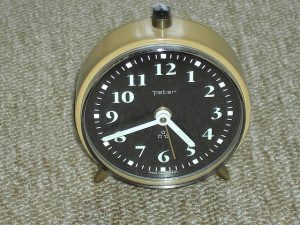 "Jen? What the devil do you want this time of night?"
     "I beg to inform you, counselor, that it's almost five a.m. I don't think that qualifies as night."
     "And I beg to inform you, counselor, that my alarm doesn't go off until six-fifteen."
     "Would you like me to call back then?"
     "We're talking now, so get on with it. If this is an invitation to breakfast, you're in serious trouble."
     She stifled a laugh. "It isn't. But if you're inviting me out for the morning meal, I'd consider it an honor to join you."
     "I am not—"
     "I didn't think you were. This isn't a social call, Aiden. Ana Ortiz just gave birth to a preemie daughter. She and the baby are in the hospital. Ana's been hurt, and Emilio isn't anywhere around."
     "What!"
     "I'm going to the hospital now to see what's going on."
     "Do you have a translator?"
     "Are you offering?"

WILL and BECCA HOWELL: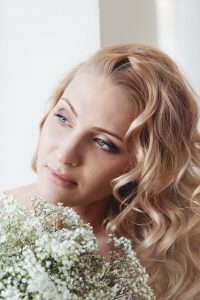 "Talk to me, Becca."
     "I'm all talked out, Will."
     "What's that supposed to mean? You've always been a talker. Even when I'm glued to the Super Bowl, you're a magpie. So talk to me now."
     "I don't know what to say anymore."
     "Give me a break, Becca. Like a lot of men, I'm a simple person. I love my family. I work hard. I try to be a good husband and father. When I see a danger to the people I love most, I do my best to protect them. What more do you want from me?"
     "You keep acting like I don't care about my children. You know that's not true. But I won't allow them to be with that…woman."
REVIEWS FROM BETA READERS:
"The Dance Took My Breath Away"
Tango: a dance marked by posturing, frequent pointing positions, and a variety of steps. Add "tormented" and you capture how character motives drive the plot to a series of unexpected climaxes. The dance took my breath away.
      Luis Lopez
      Author of Each Month I Sing, winner of the American Book Award 2008
      and the CIPA EVVY first place in poetry
In building Tormented Tango, Lane has laid a solid foundation of natural and intriguing characters, a convincing story, and sparkling dialogue. Add to that some diabolical plot twists and a sprinkling of surprises. The result is such a genuinely compelling read that I found myself losing track of time. That's the highest compliment I can give any book.
      Randy Tanner
      A National Writers Association Novel Writing Contest Winner
The characters in Tormented Tango were faceted and comfortable, like my next door neighbors. The fast-paced story grabbed my attention, and right away I was caught up in the tangle. It ended in a twist I never expected. Tormented Tango has all the elements of great storytelling.
      Katherine Dailey
      Author of The Navigator and The Journey
In Tormented Tango, the author has crafted a taut psychological thriller. The characters are brilliantly drawn, the courtroom scenes realistic and compelling. The story builds to a stunning climax that will leave the reader amazed. This book is a keeper.
      Marilyn Prather
      Author of Ravenspire and Sonoran Love Song