Powerfu

l

Stories for Women of All Ages
(Shhhhh … men like them too!)
"For when the heart goes before like a lamp and illumines the pathway,
many things are made clear that else lie hidden in darkness."
― Henry Wadsworth Longfellow, Evangeline: A Tale of Acadie

A family drama you won't soon forget
The Accounting  
Tentative release: Early fall 2021
What if the person who should love you the
most hurts you the worst?

Edmund Kohler dies unexpectedly.
His wife leaves the job she loves to take his place in the family business.
His brother comes to claim that business for his own. 
His brother's wife and son are expendable. 
---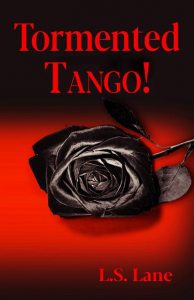 Tormented Tango
Tentative release: Winter 2021/2022
Family must be protected at all costs
—even if it means killing them.  
Tormented tango of secret schemes,
Despondent dancer of shattered dreams,
Wielder of a poison pen,
Warden of the Dragon's Den—
Nightmares rob the dark of rest,
Day puts reason to the test,
Release turns into retribution,
Revenge will be the sole solution,
Others will pay for the sins of one,
For the ugly deeds that once were done.